SERIAL NUMBER LOCATION REFERENCE GUIDE
Bike Frame Serial Numbers: Located below the Bottom Bracket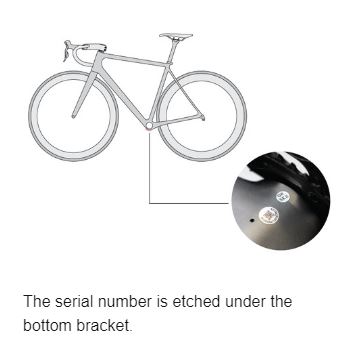 Rim Serial Numbers: Laid into the rim channel, usually opposite the valve hole. These numbers will not contain the letter C or any dashes. Please remove any tubes, tires, and rim tape in order to access the serial number on the center of the rim channel.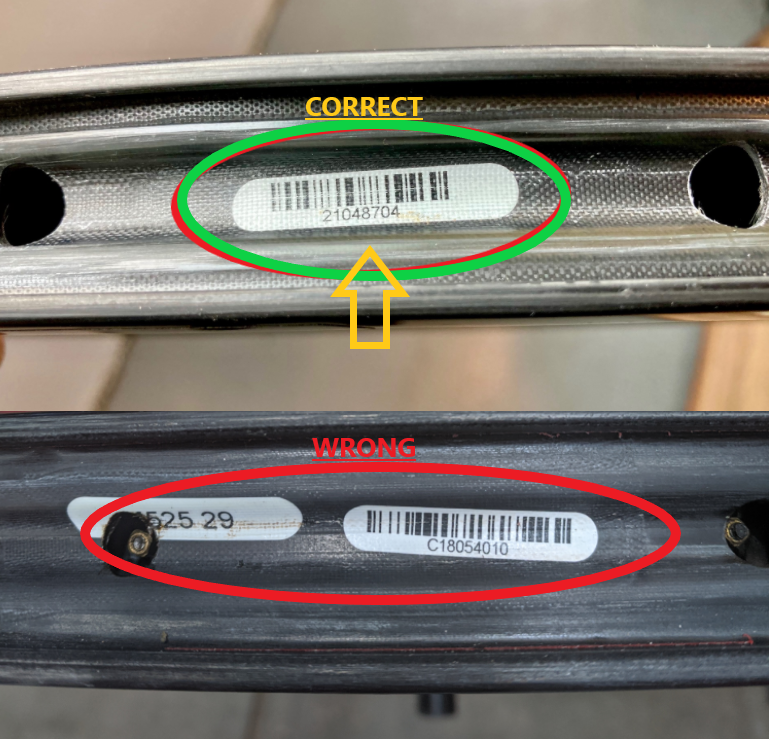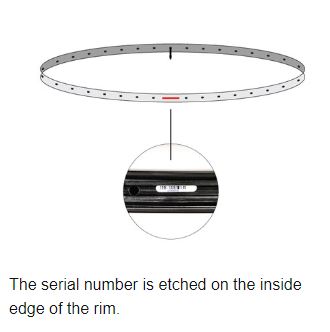 Fork Serials: Stamped into the steerer tube or below the crown.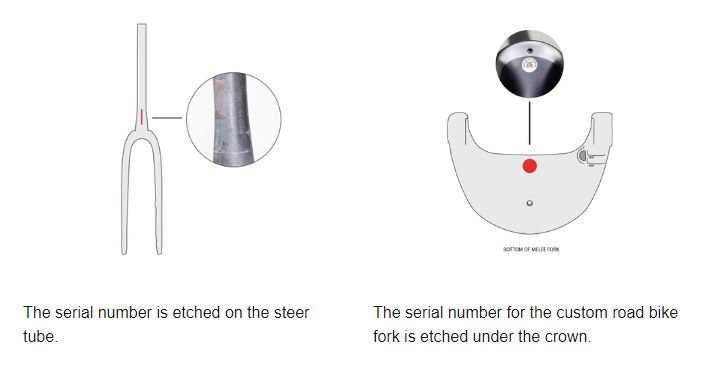 Stem Serials: Stamped into the stem, behind the faceplate.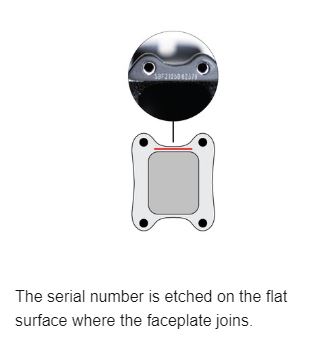 Seatpost Serials: Laid into the post near the base.
Handlebar Serials: Stamped near the tip on either the right or left side.