To download the below images in pdf format for better resolution, please scroll to the bottom and follow the PDF link.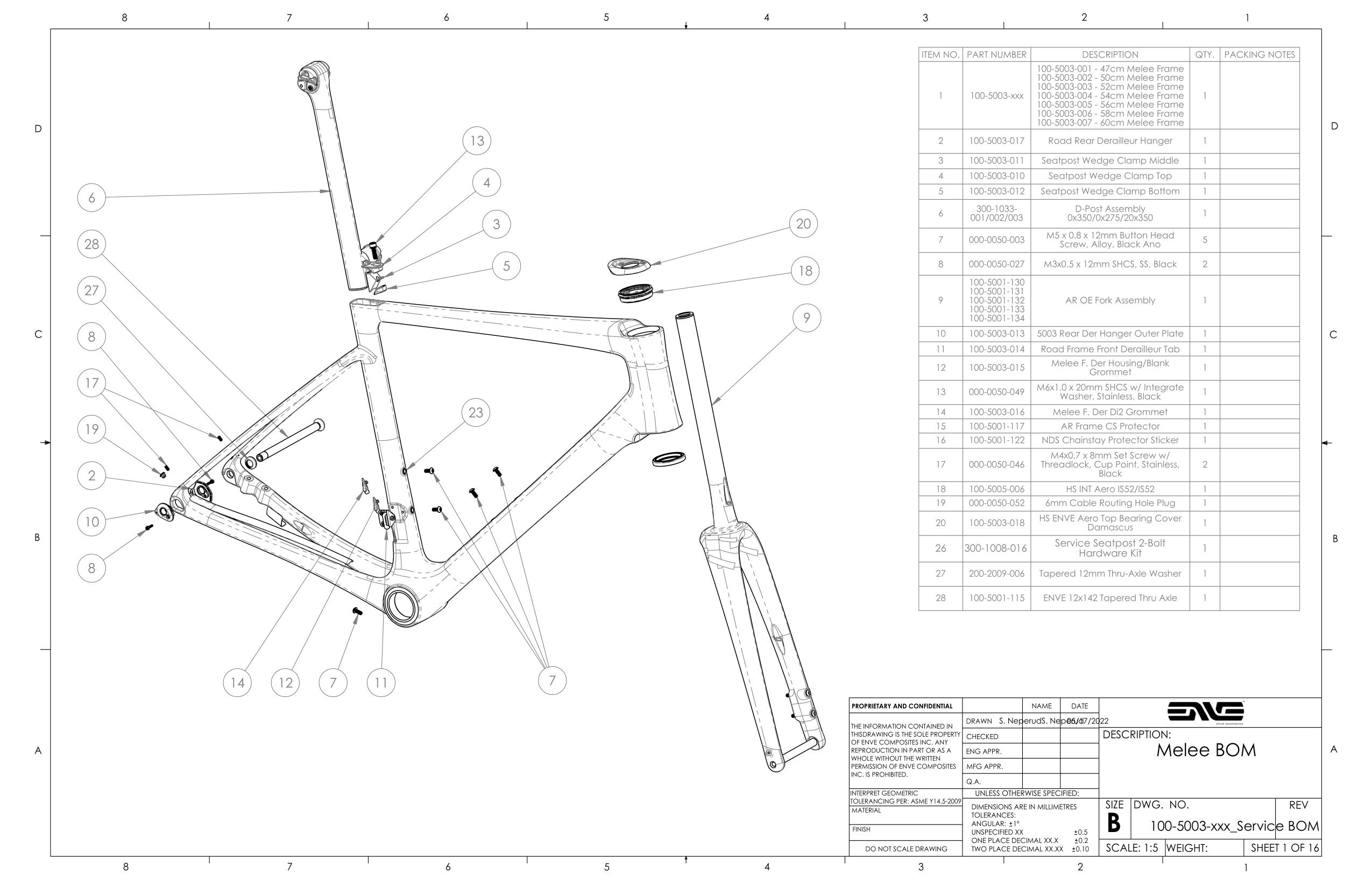 *IN-Route Stem faceplate not listed here. Proper part number for the faceplate for that stem is: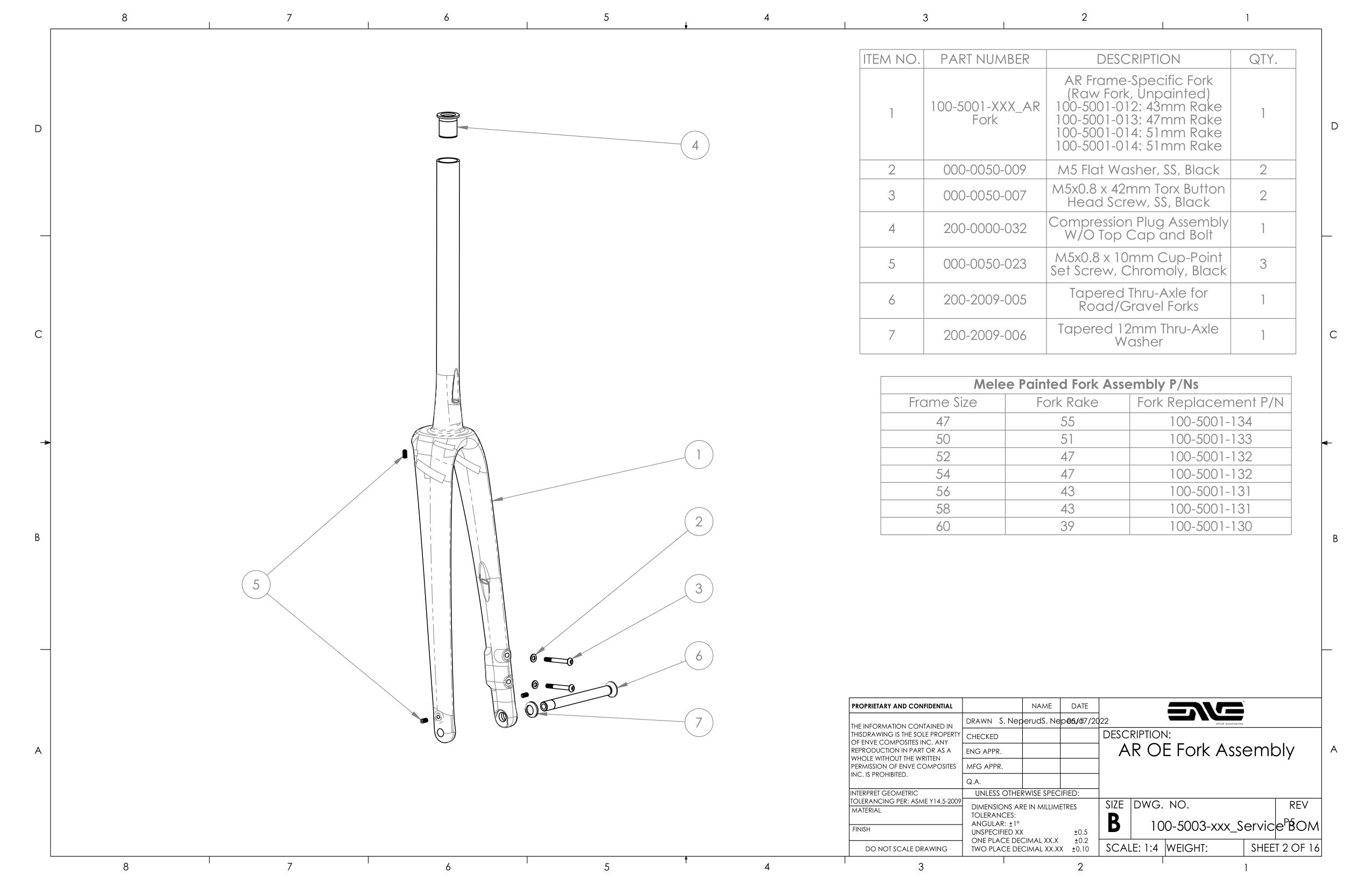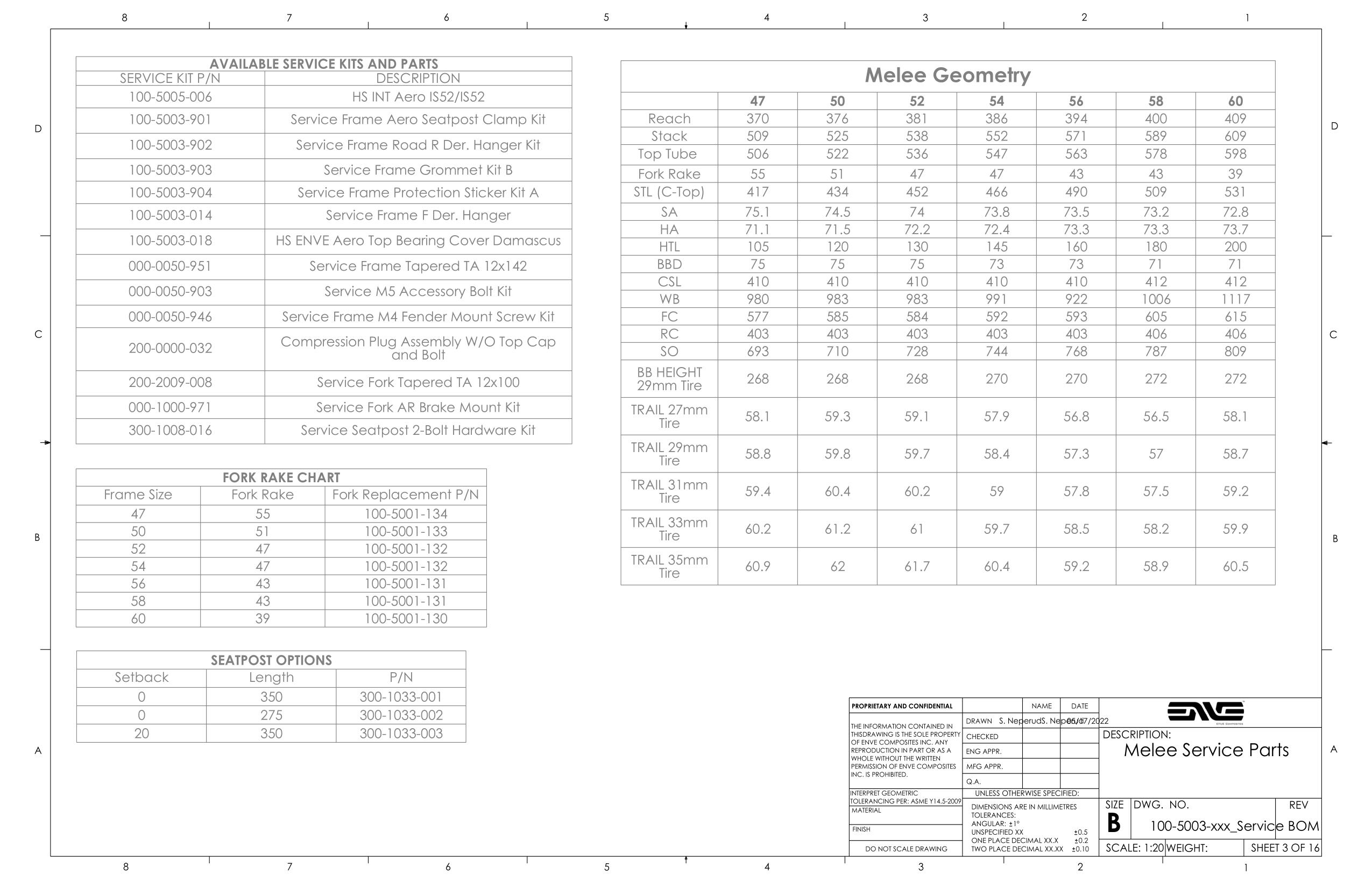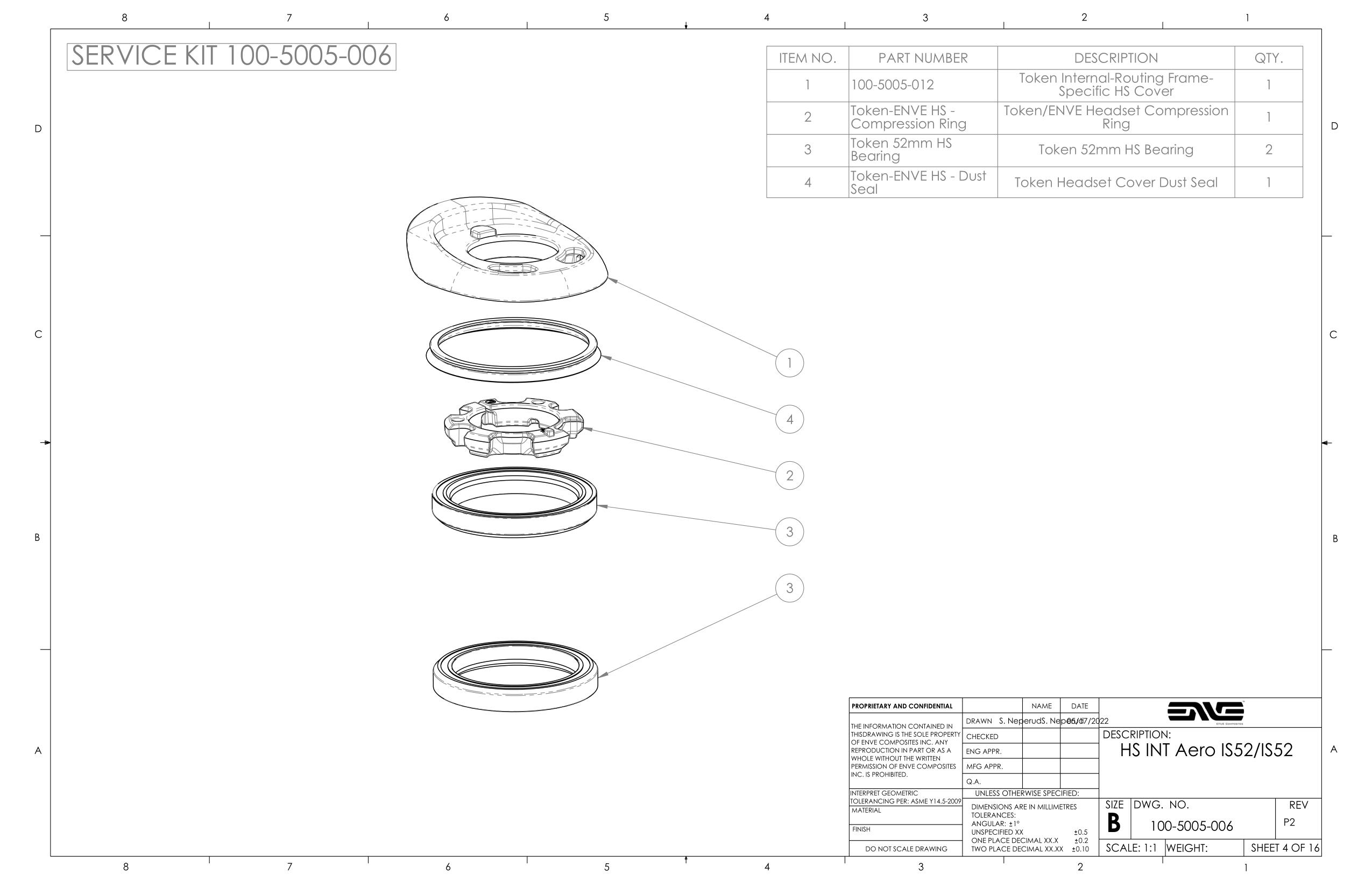 *Note that the above Service Kit has been split into two part numbers now. Please use:
For top bearing Melee cover(Part 1) use: 100-5003-018 HS ENVE Aero Top Bearing Cover Damascus
For remaining 4 parts on the above sheet use: 100-5005-015 HS INT IS52/IS52 - No Top Cap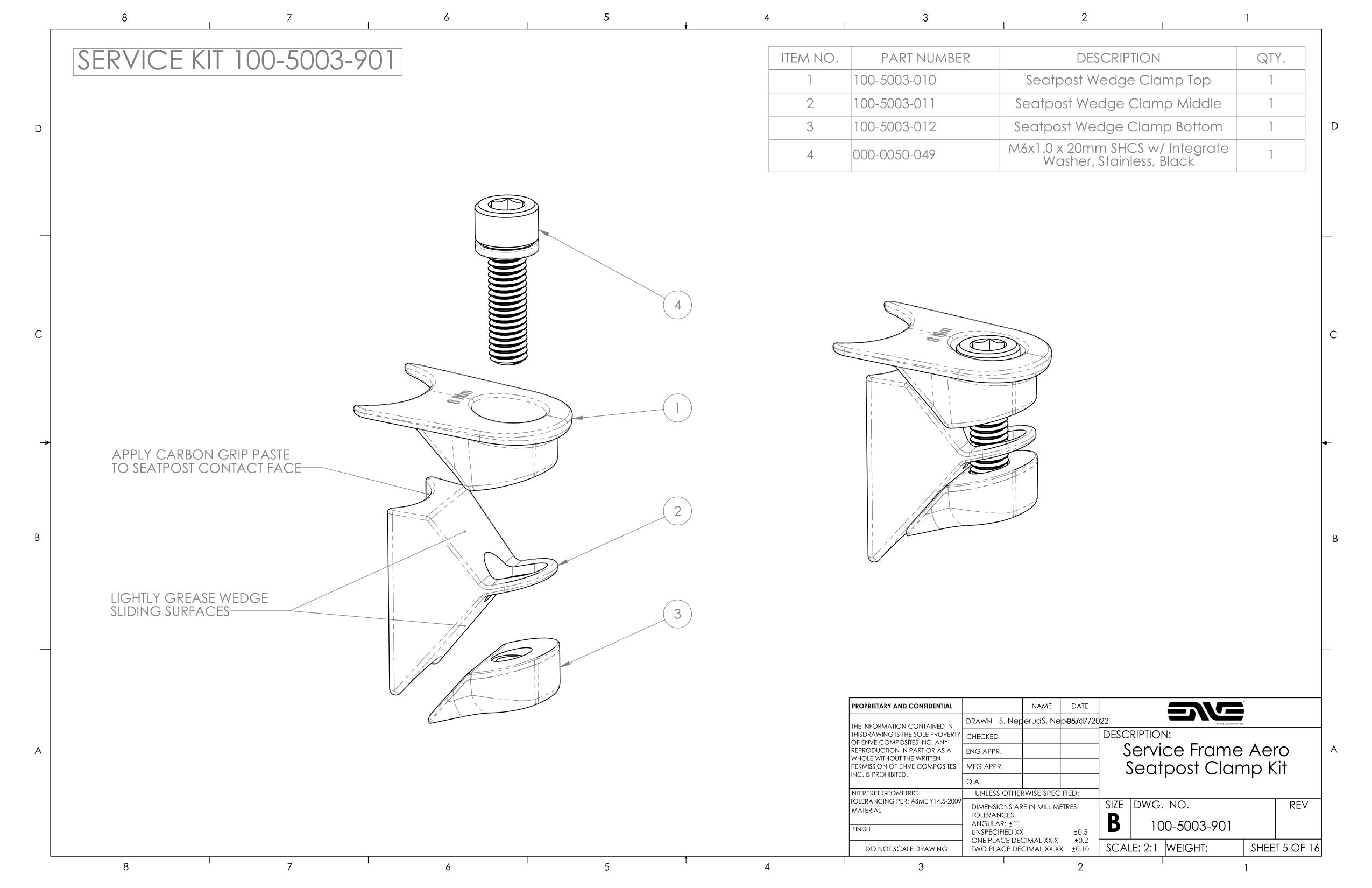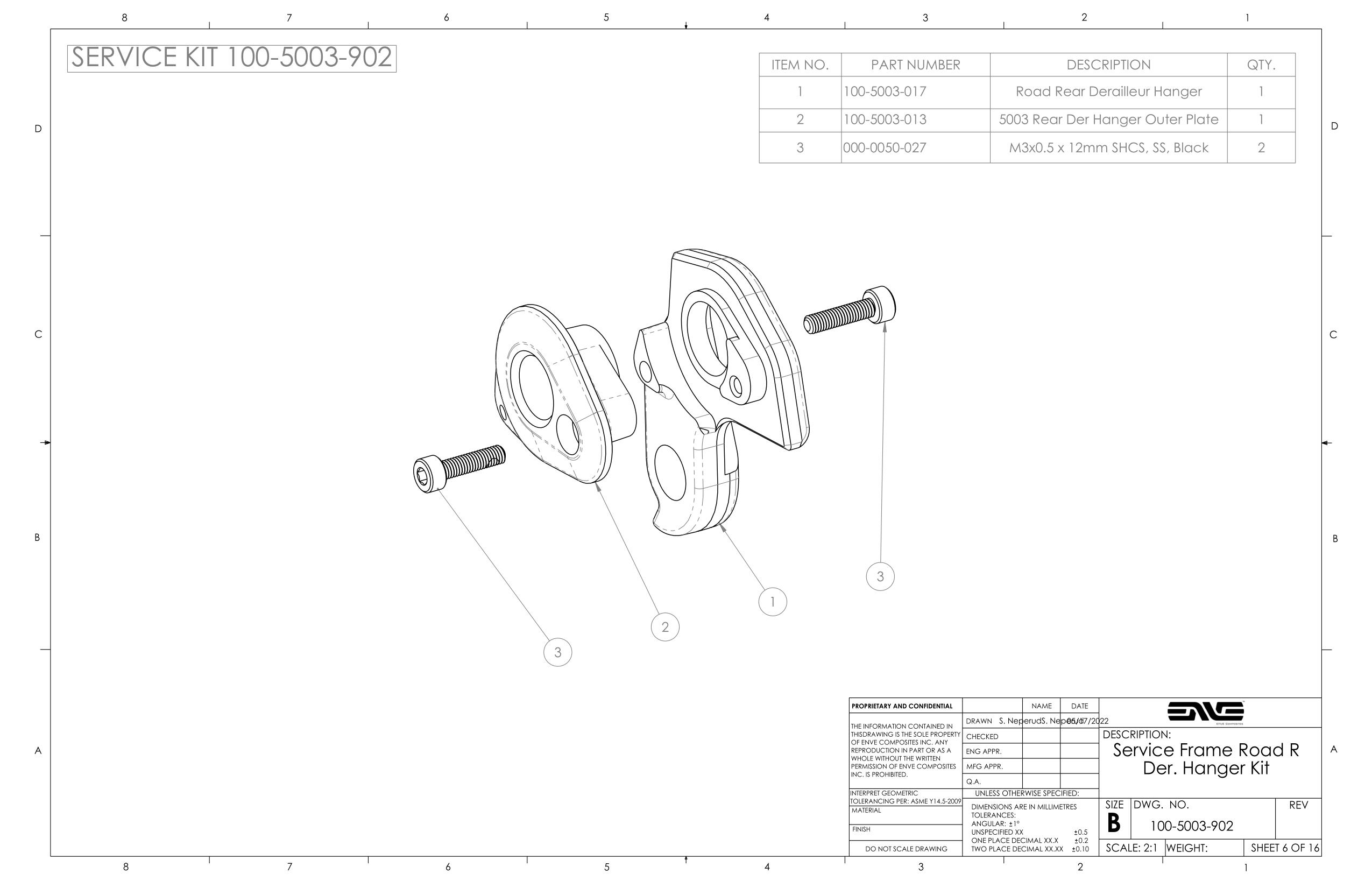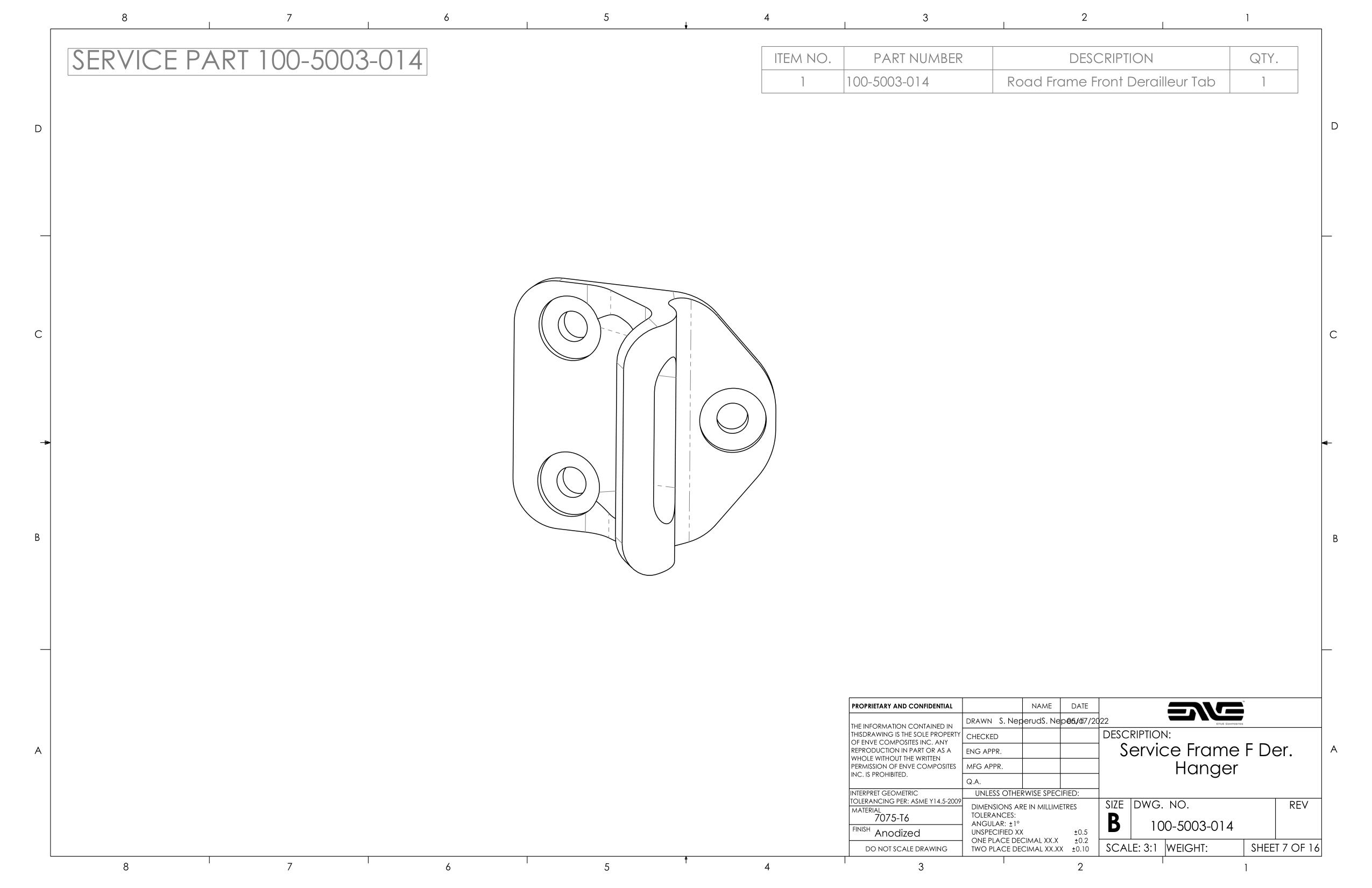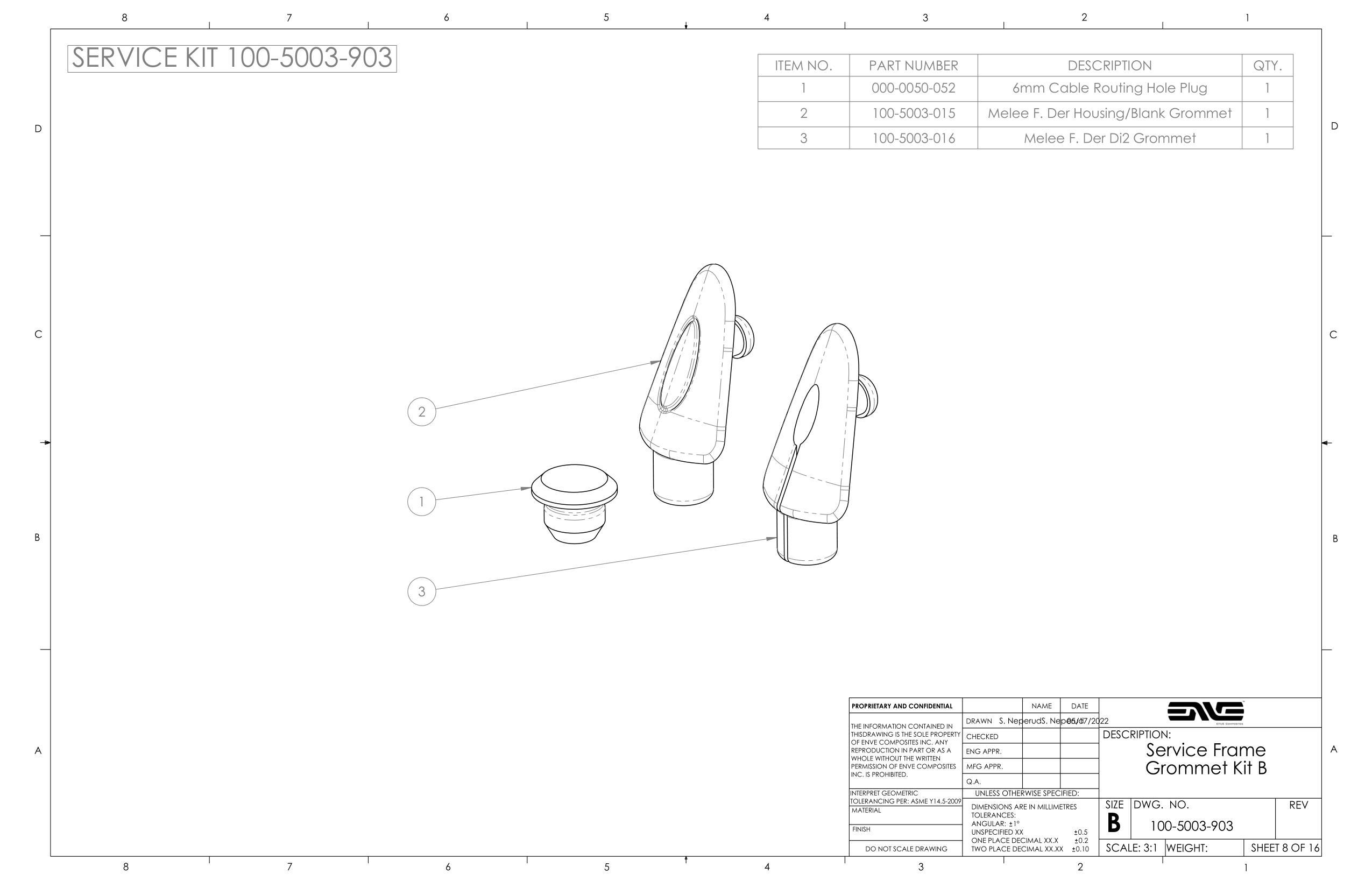 *No plug is provided for rear Di2 wire from frame to rear derailleur. ENVE provides wire shrink wrap included with "Frame Finishing Kit" 100-5002-216 to wrap wire and take up space in the 6mm port at the back of the rear triangle.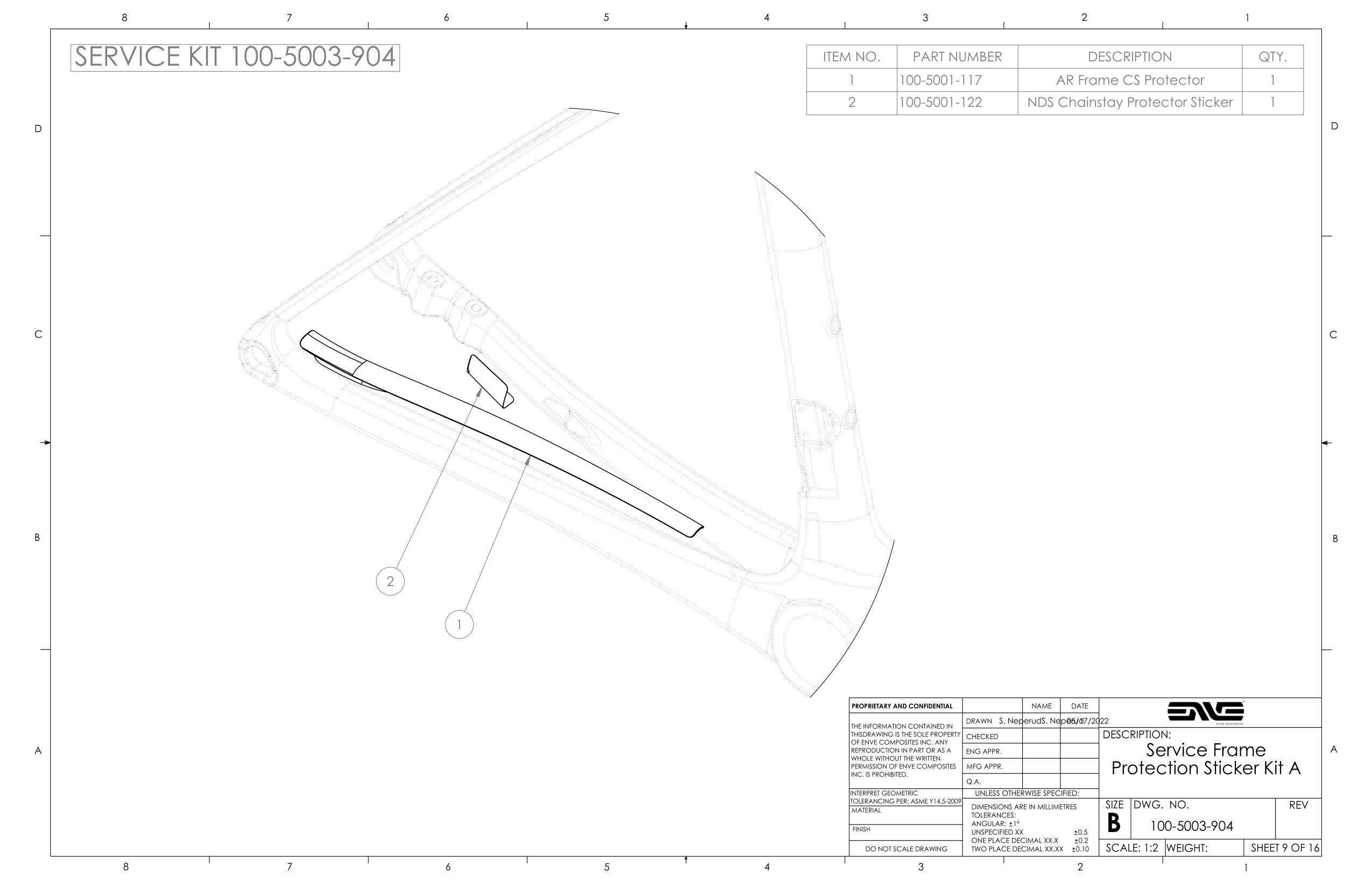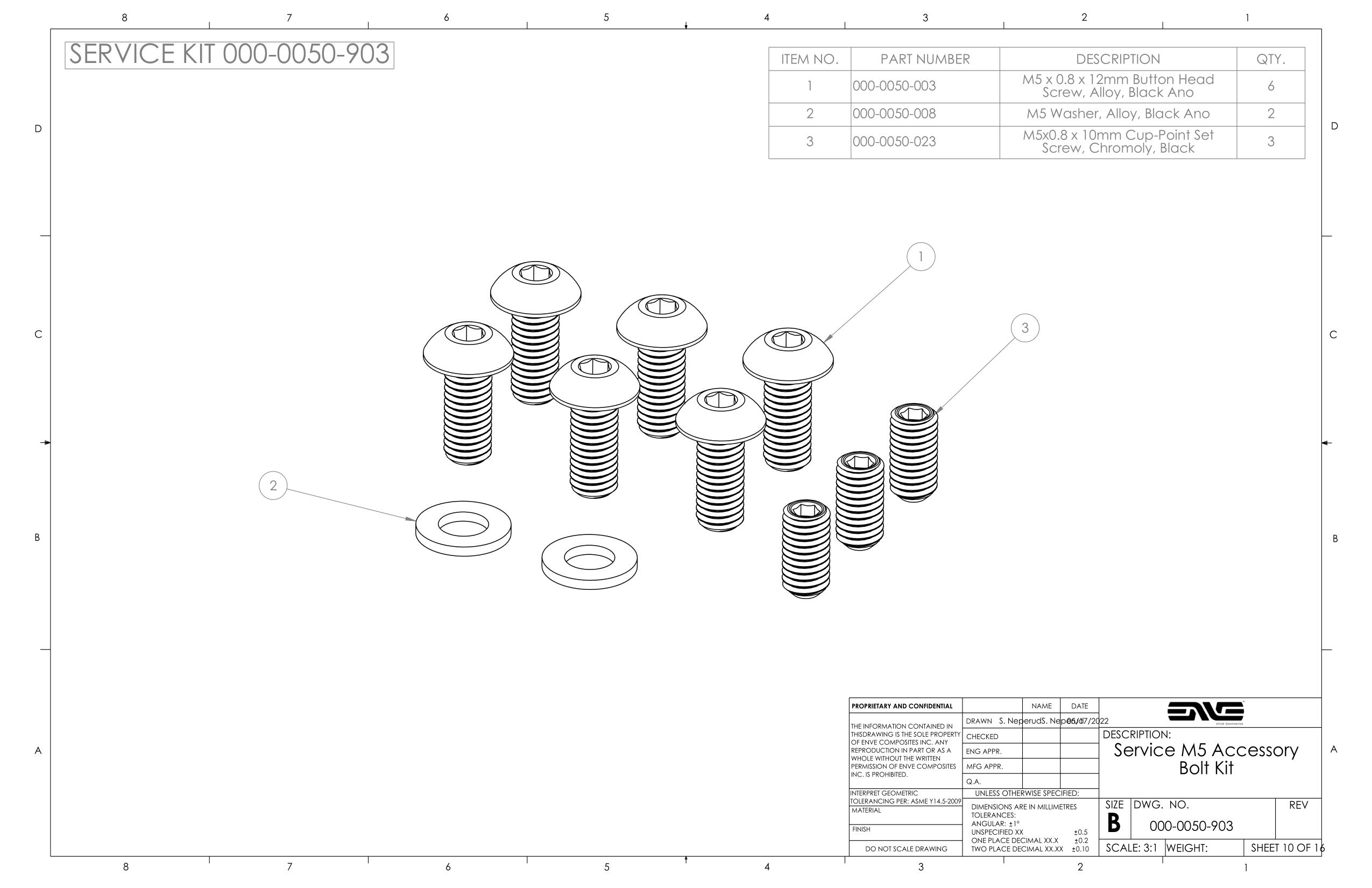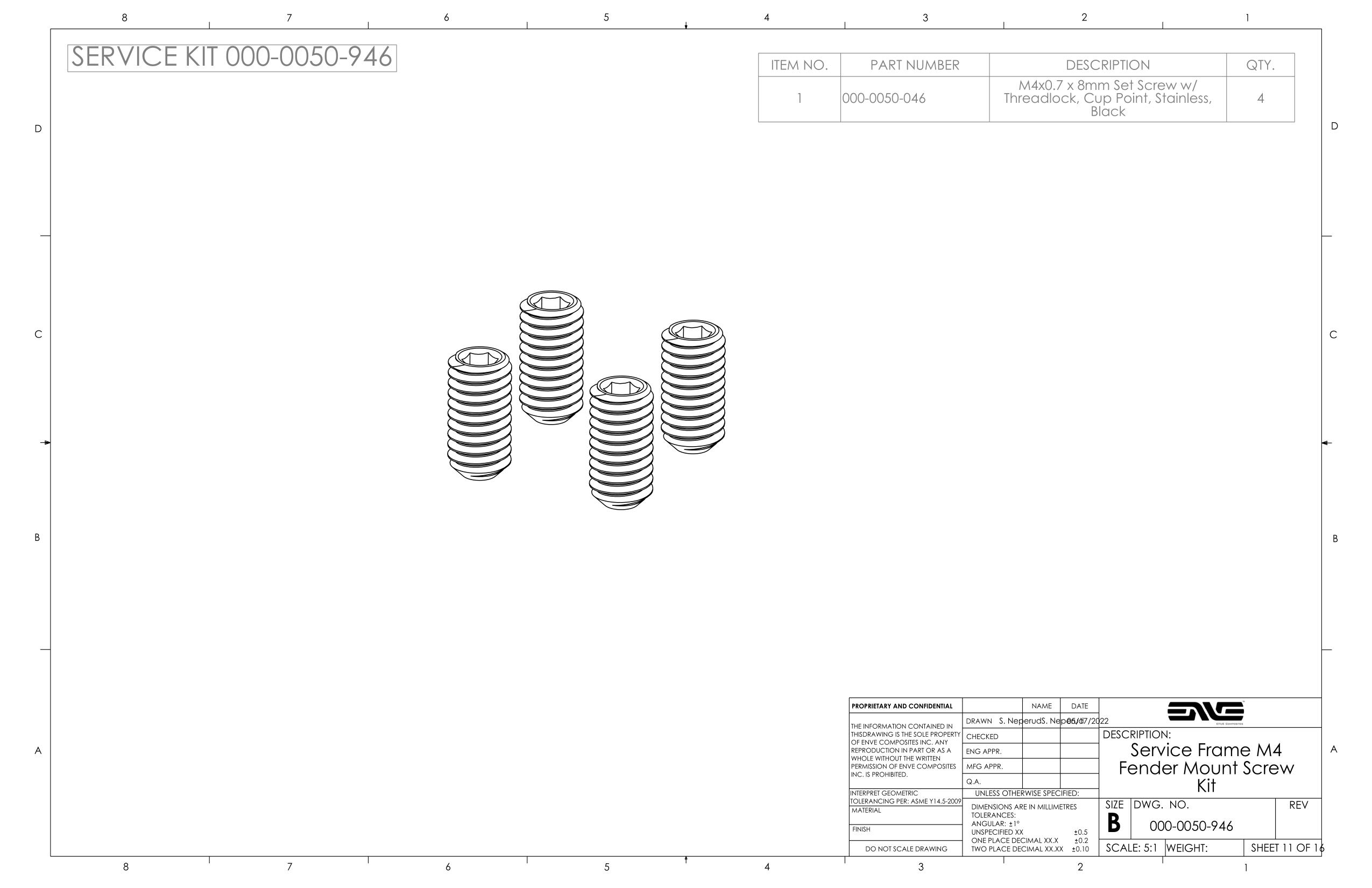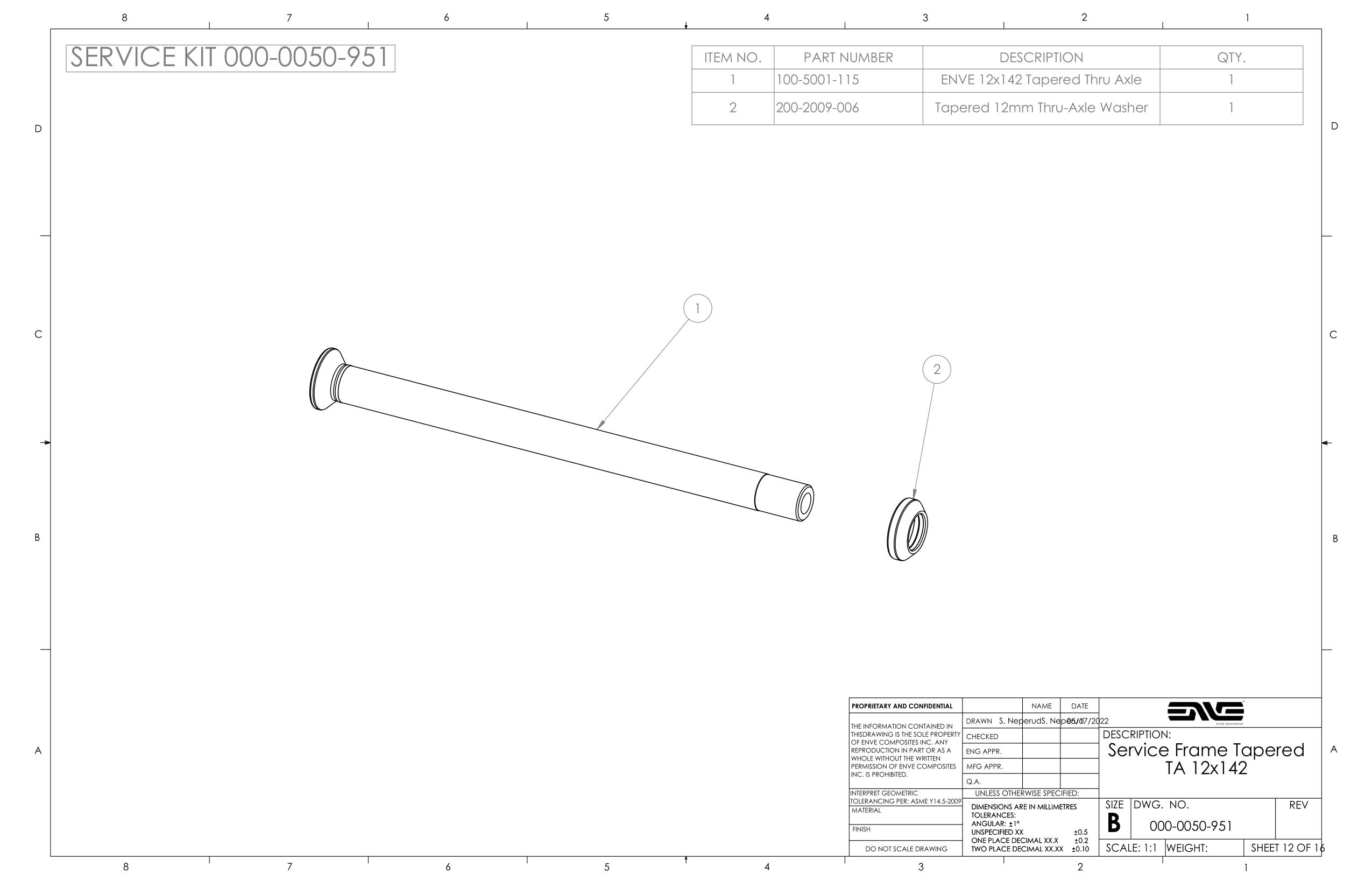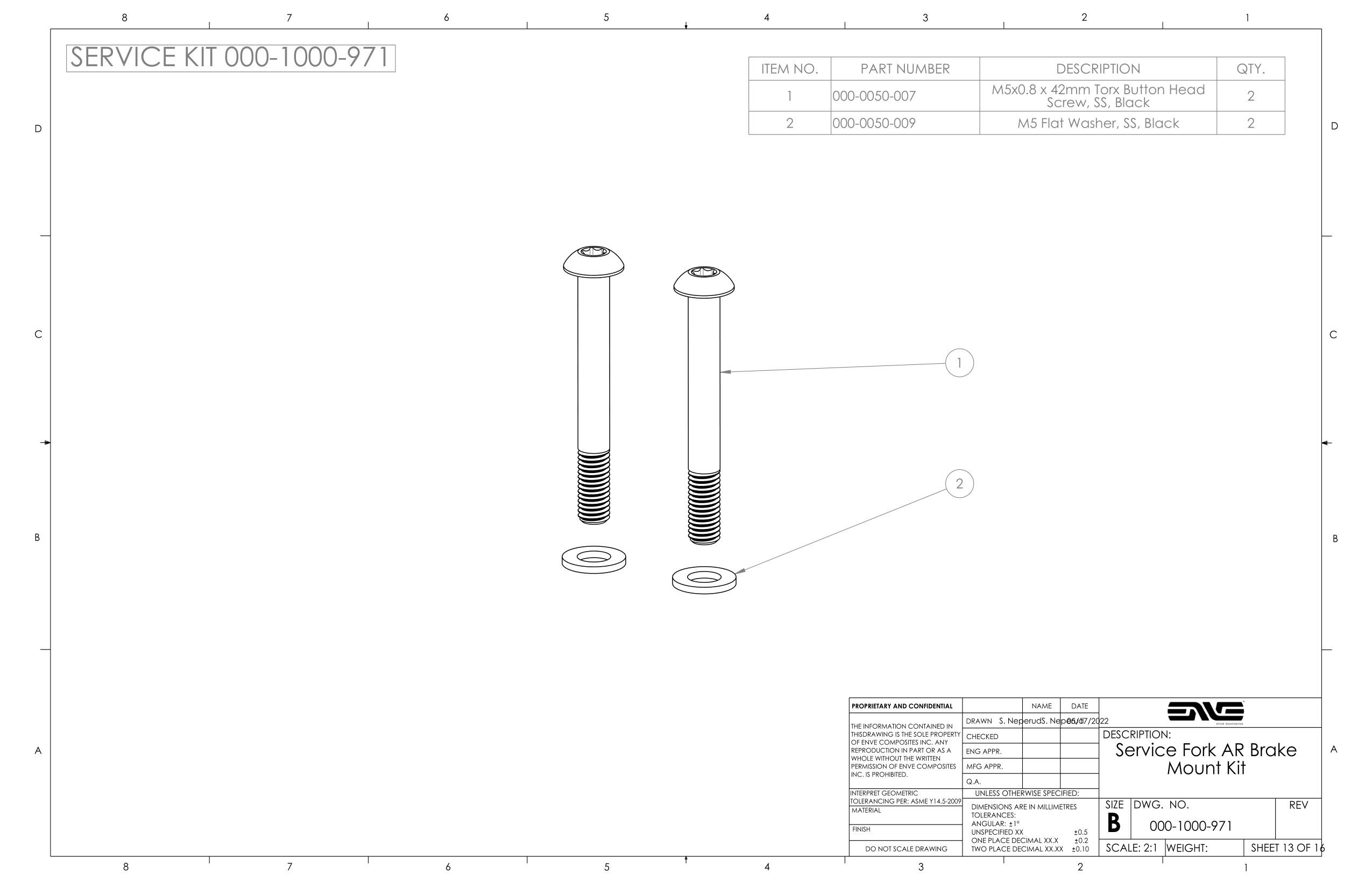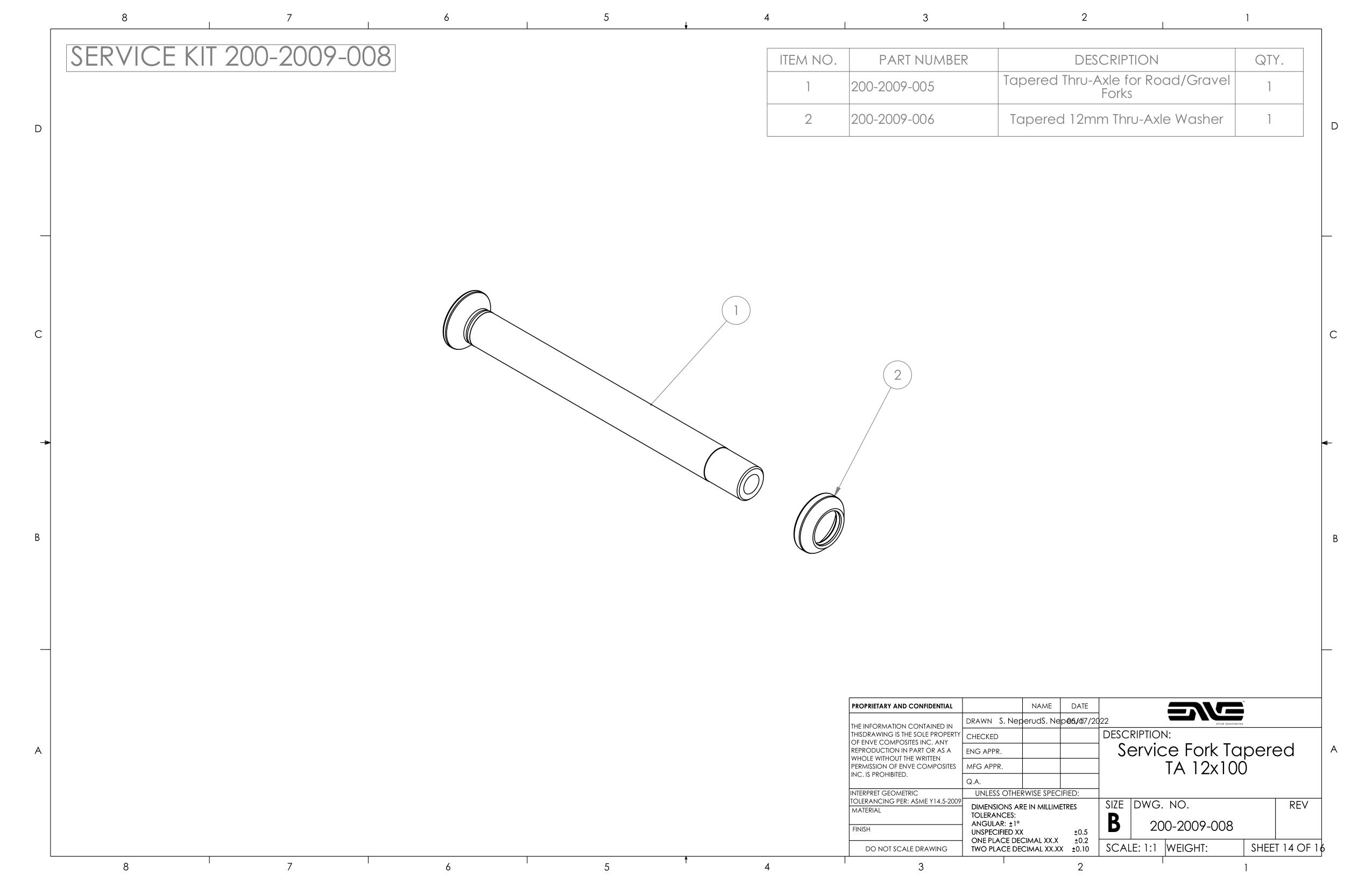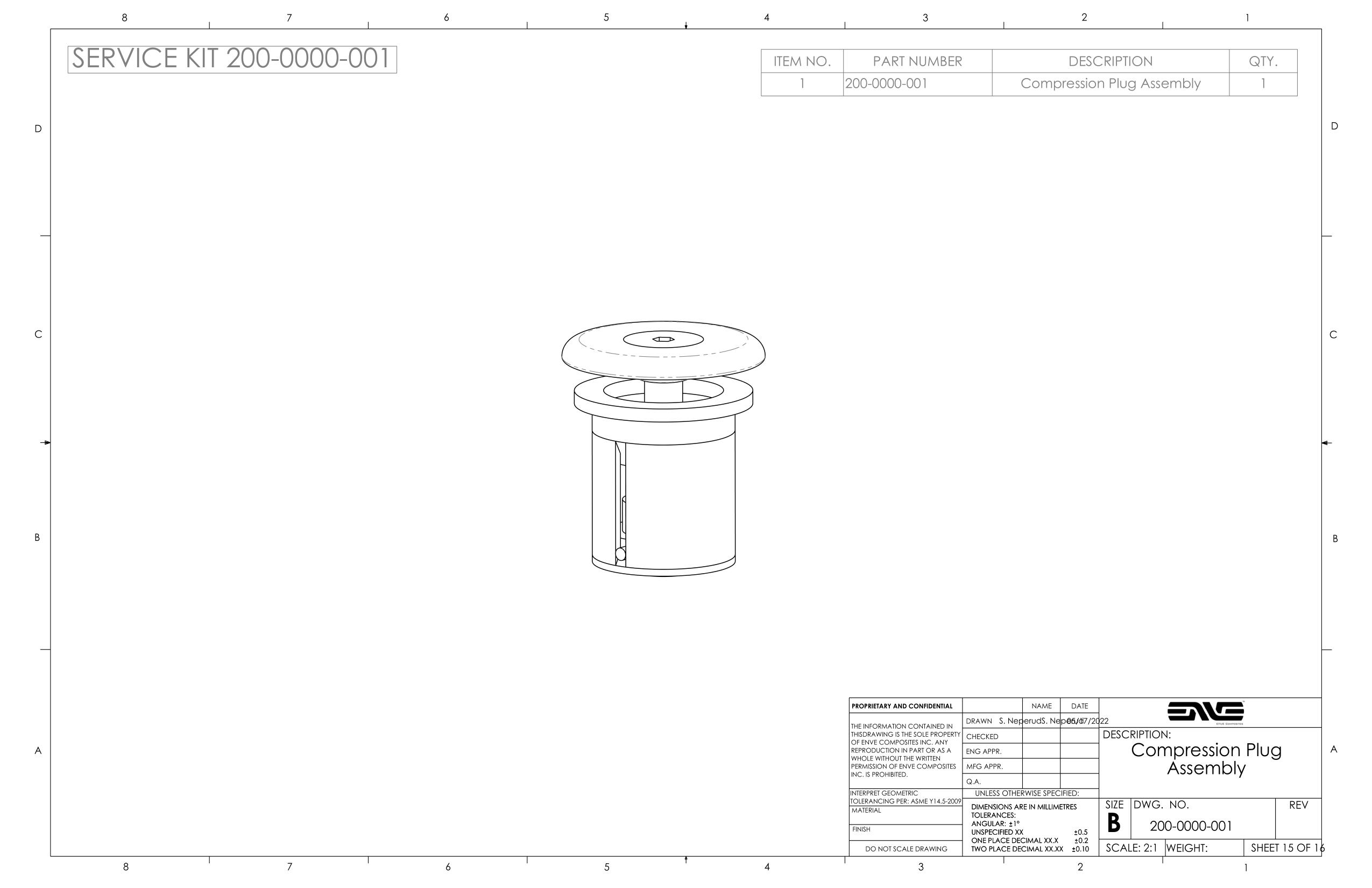 *Top cap and compression plug part number above is incorrect. For Melee, please use 000-1000-983
Stem Aero Road IN-Route Cap Service Kit.